Seize Control. With Cemacs Cash.
The problem with many Cash Security solutions nowadays, is a lack of control. IBNS and other security systems are often isolated, use proprietary code and don't integrate to truly synergize and provide added value to the entire Cash Security chain.
Cemacs Management Software
Cemacs as a brand is all about connecting technology to your organization's needs. At the very core, Cemacs is built around the concept of Asset Management, as well as Security Management. This is especially useful in the world of Cash Security. It's time we let technology facilitate your processes, instead of the other way around.
End-to-end Cash Security Operations Management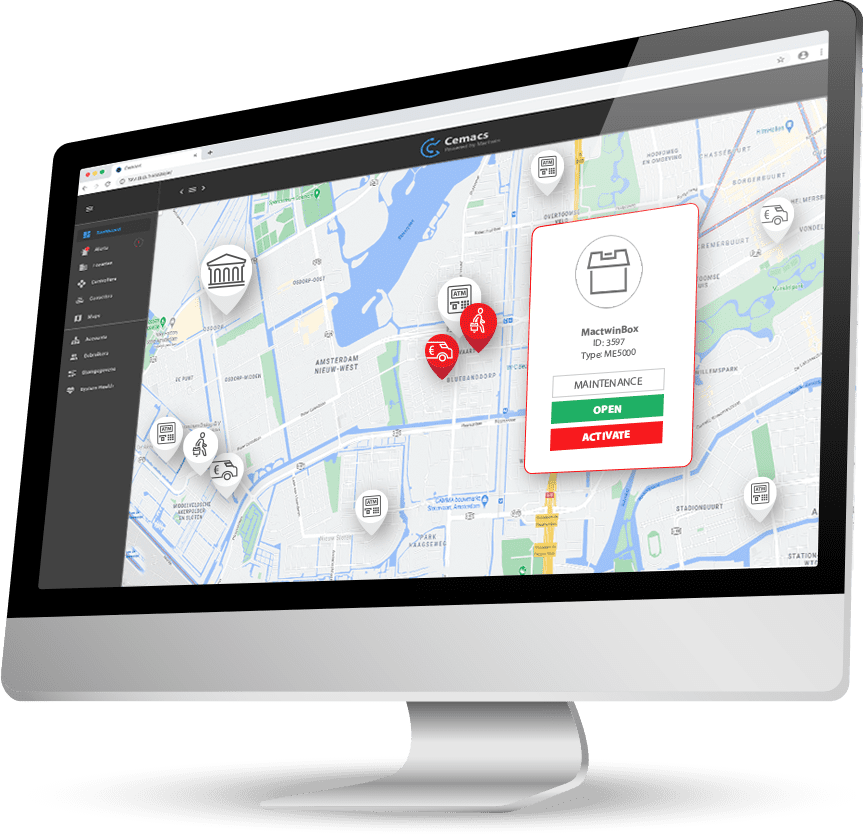 The entire Cash Security operation is monitored online, giving you realtime information regarding locations, security status and more. With Cemacs, you are in control of your ATMs and CIT assets and can easily monitor security risks.
Some of Cemacs' key security features:
Track & Trace all connected CIT & ATM security assets on a maps interface

Live alerts in case of anomalies

Command and control in case of attack

Realtime status monitoring per connected asset
Besides enhancing your security prowess, Cemacs is formidable for gaining insight in and reducing the cost of your total cash security operation. We've built some groundbreaking features that help manage your cash security systems like a pro.
Some key management features include:
Dashboards: actionable graphic information at a glance

Management information: tweak your operation to be the best it can be

A full audit trail from events allows you to hold stakeholders accountable and helps with forensic investigation

Service & Maintenance information: reduce stock and maintenance costs, increase availability and security level of your ATMs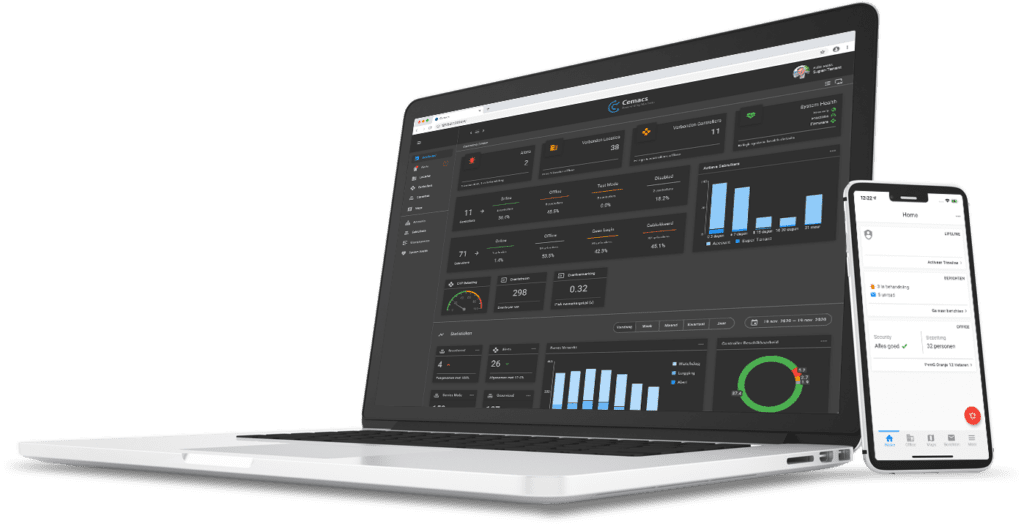 We are proud to work for these organizations
Over the past 30 years we have helped numerous banks and CIT-companies improve their security. We implemented large-scale camera surveillance, designed complete cash centers and helped develop specific cash solutions. We proudly call these companies our partners: